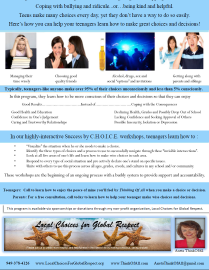 Take this course or that one…. Stay home and study or…. go out with my friends?
Continue a friendship or not? If not, how do I convey my choice respectfully?
Follow the crowd and 'do' drugs or…. stand up to one's values and not?
Report the wrongdoing of a friend or…. 'zip thy lips' to stay friends?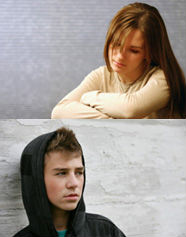 Here are some examples of choices that teens ponder over:
How to do the best they can in their classes at school and in extracurricular activities.
Get along with friends, their own family, and extended family members.
Accept social invitations involving alcohol, drugs at parties and unsupervised gatherings or say 'no'.
Manage their personal time between studying, school commitments, family, friends, and possibly a part-time job.
Decide whether to go to college or just get a minimum wage job; if 'yes' to college, which college and which major.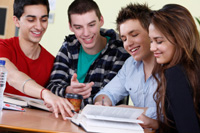 The quote Teenagers like to be different…just like everyone else illustrates how teenagers seek to be unique and different in some ways and, yet, fit in and be like the gang at other times.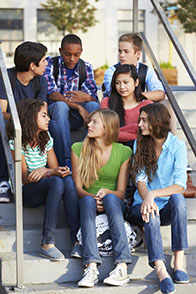 There will be times they need to make a choice that is different than what others may want them to do. Doing so involves making the best possible choice quickly and also confidently.
Making the best choice possible is important because, sometimes, it may alter a teen's life permanently and they can make the best choice possible when they use the simple steps in our Success by C.H.O.I.C.E. program. 
To help your teen learn these simple steps, click on the downloadable document in the upper right area of this page for info about my course for teens; then call me at 949-378-4126.
A wonderful feature of this program is the key components of it can be added to existing programs to unite efforts between schools and educational agencies that help teenagers learn lifelong skills.
The pictures below are of one of my Success by C.H.O.I.C.E programs for teens. They loved the role plays most!
Comments from attendees from my five-week workshop:
"Aneta showed me how to see the opportunities ahead of me in my life better before I make a choice."
"I liked learning a system to make choices that benefits me and others around me."
"Aneta's real-life examples, the visuals, and most of all, the role plays to each technique taught."
"I loved Aneta's role plays, the visuals, and her 'What If' skits."
"I enjoyed Aneta's stories and visuals, but most of all, our role plays."
"I enjoyed all the sharing of how choices determine our lives."
"I enjoyed all the activities, role plays. Connecting with others was really helpful!"
"Aneta's process taught me how to handle stress and how to manage my time more wisely."
"Best part was learning how to be more aware of my choices and how to consider other people."